Events and Health Talks
In-House Health Workshops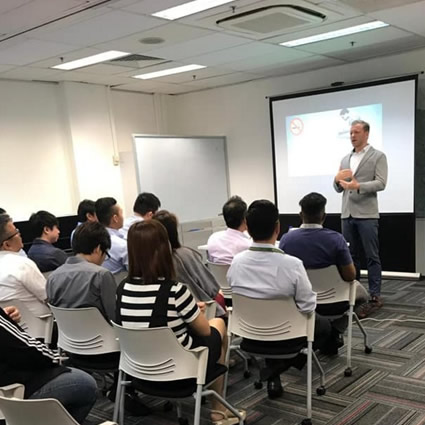 Genesis Chiropractic provides in house health workshops on a variety of topics. In the past, we have done talks on ways to improve sleep naturally and anti-aging techniques.
These events are 100% FREE of charge as a part of our Community Outreach Program.
Corporate Health Workshops
We provide corporate health talks on a variety of topics to businesses, schools and organizations. We can even provide a lite meal for a "Lunch and Learn" or "Dinner with the Doctor" type event.
Community Outreach 'Dinner with the Doctor' Events
As a part of our community outreach program Dr Fisher (Doctor of Chiropractic, Palmer College of Chiropractic, USA) donates his time (and dinner) each month to raise public awareness of health and how to prevent illness and disease. These events are 100% free of charge and all meals are donated by Dr Fisher.
If you or someone you know are interested to learn more about health and chiropractic, contact us at to reserve a spot at our next event.


Previous Events
March 2020 - FREE Science of Sleep Health Workshop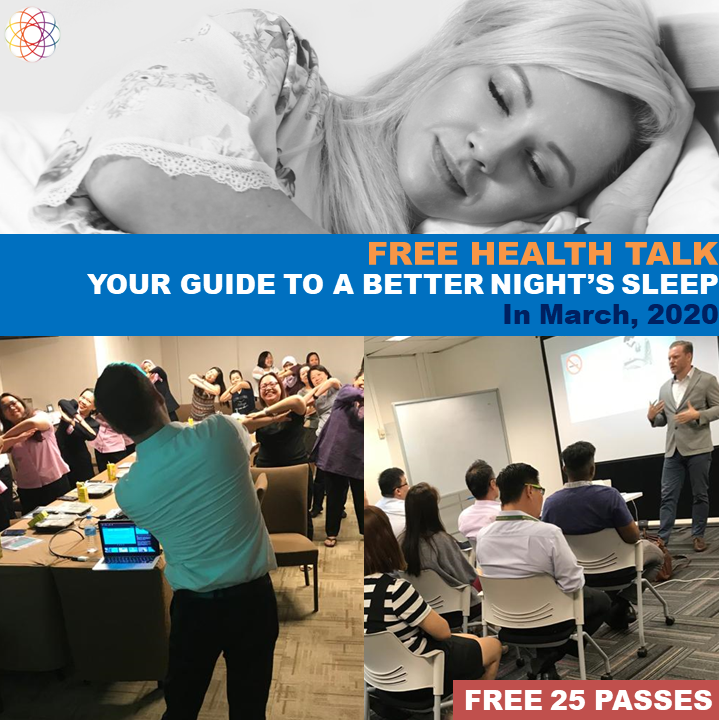 Join us for our
FREE HEALTH WORKSHOP
to learn the key ways to improve sleep naturally including:
4 Simple Nutrients that supports better sleep
3 Sleep-depriving food that you should avoid
4 Simple Lifestyle Changes that will lead to a better night's sleep
A Missing Link to better sleep that most Doctor don't know about!
YOUR GUIDE TO A BETTER NIGHT'S SLEEP THAT THE DRUG COMPANIES DO NOT WANT YOU TO KNOW ABOUT!
14th January 2020 - Anti-Aging Health Workshop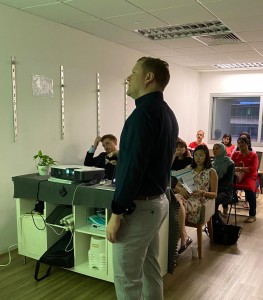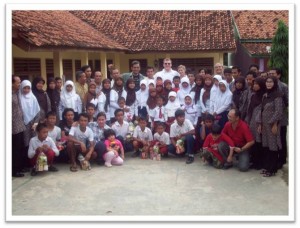 Dr Fisher and Sara donated free care to children at the Padesan School for the deaf and blind in Cipete, Indonesia. The school teaches children with disabilities skills that they can use in the future to earn an income.  The children put on a lovely dance and sang songs they had prepared.  They also honored Dr Fisher with a guitar that they had hand made.
June 6 & July 11- Dinner with the Doctor
This event was over packed… We all enjoyed sharing and talking together over our delicious meal.  At this event Dr Fisher discussed the symphony of communication throughout your body and how to maintain that line of communication for better health.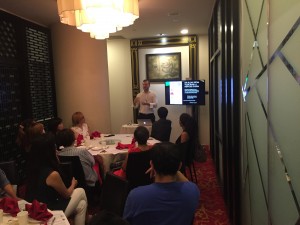 March- Dinner with the Doctor
Dr Fisher delivered a powerful health presentation at Pasta Fresca (Boat Quay) on March 14th to a packed house!  To learn more abut our uocoming health talks contact Sara at 9810 9909 or
admin@genesischiropractic.sg
Dinner with the Doctor events are 100% FREE and open to the public.  *RSVP required to attend *Must be 25 years old or older to attend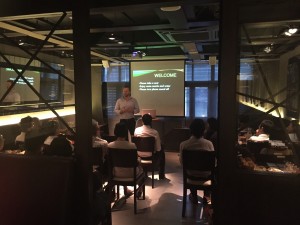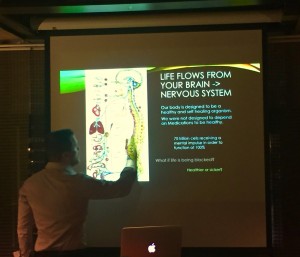 Jan 17 2017 Chinese New Year Health Talk & Celebration
A Very Special CNY 2017 Dinner with the Doctor Event at TungLok XiHe Peking Duck (Orchard Central).  Dr Fisher put on a powerful presentation for guests about the cause and cure of disease and how to get well and stay well in 2017.  Following the presentation guests were treated to a fabulous Chinese New Year celebration meal.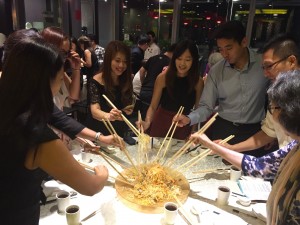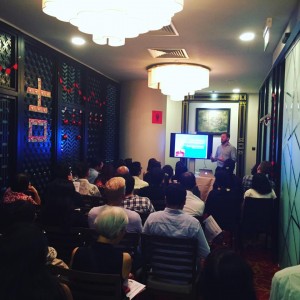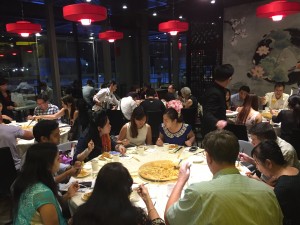 December 13 2016- Dinner with the Doctor
Dr Fisher hosted a special Dinner with the Doctor event where he facilitated a dynamic presentation discussing ways we can stay healthy and how to avoid the leading causes of disease and death.  Following the presentation Dr Fisher treated the attendees to a delicious meal at TungLok XiHe Peking Duck.
The Dinner with the Doctor events will be held occasionally throughout the year as a part of Genesis Chiropractic's community outreach program where Dr Fisher provides free education and information to the public on ways to stay healthy, happy, productive citizens.
Schedule Today
Dr Fisher is available to speak at your business, school or organisation. Meals are provided for "Lunch and Learn" or "Dinner With the Doc" events, free of charge to participants. To schedule an event with us, please contact us today!
CONTACT US »

Genesis Chiropractic Events & Health Talks | 9810 9909