Chiropractic Care for Neck Pain in Somerset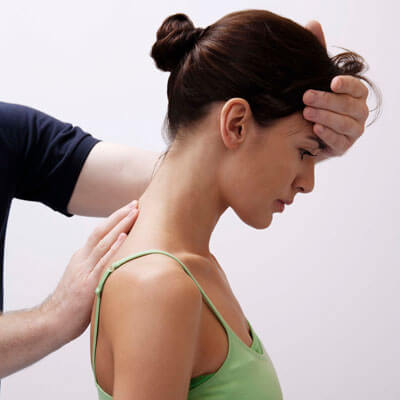 Neck pain can be debilitating and can make everyday tasks uncomfortable or even impossible. At Genesis Chiropractic, we understand how difficult life can be with constant pain in your neck, and we want to help you get back to functioning normally and without discomfort.
What Are the Causes?
There are many causes of pain in the cervical spine (neck). One common cause is poor posture, especially related to working at a computer or looking down at devices frequently. This is frequently referred to as "tech neck."
Other causes of neck discomfort include injuries, stress or trauma. Whatever the cause, we will take the time to identify the underlying problems and correct them.
Detailed Testing Process
Ensuring you get the results you're looking for means starting with an in-depth examination process—we never guess when it comes to our patients' health! Our thorough testing process includes a posture analysis, chiropractic evaluation, and orthopaedic tests. We will also take X-rays, if necessary.
Expert Care
Dr. Fisher (Doctor of Chiropractic, Palmer College of Chiropractic, USA) offers a wide range of chiropractic adjusting techniques, including Diversified, Gonstead, and Thompson. He is one of only a handful of doctors in Singapore who is trained and certified by both The Pettibon Institute and The Clear Institute. He employs a combination of both in his neck pain care protocol.
Our in-house rehabilitation therapies improve the rate of success and achieve longer-term results by addressing the root cause of your neck pain.
Schedule an Appointment
Don't suffer from discomfort any longer. Contact us today to book!
CONTACT US
Disclaimer: Doctors referenced in content, images and video are chiropractors not medical doctors or dentists.

Chiropractic Care for Neck Pain Somerset, Orchard, Singapore CBD | 9810 9909