Chiropractic Care for Back Pain in Somerset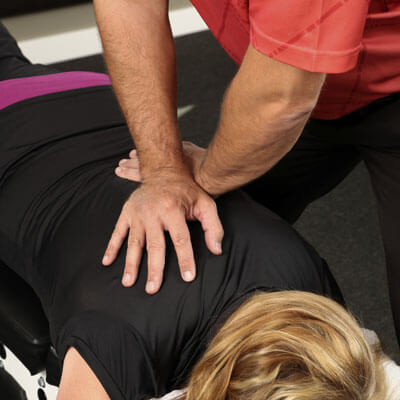 Back pain is the number one reason people seek chiropractic care, and Genesis Chiropractic may help. Whether your discomfort is in the low back, mid back or even your upper back, we will investigate the underlying cause of the issue and create a customised care plan to help address it.
Who Gets Back Pain?
People of all ages and walks of life can suffer with the debilitating symptoms of back pain. Athletes and manual labourers may experience such discomfort related to strain or injury. Office workers often have poor posture while sitting at their desks, which can lead to pain in the back. Conditions such as scoliosis can also contribute to back discomfort.
Identifying the Root Cause
Naturally, we want to help you get out of pain. But we also go the extra step to determine what the underlying issue is, so we can address it and help you take steps to avoid similar symptoms in the future.
To identify the root cause, we conduct a detailed testing process. This includes a chiropractic examination, orthopaedic tests, and full range of motion evaluation in all parts of your spine to pinpoint any areas of weakness. If necessary, we will also take X-rays to make an accurate diagnosis.
In-House Rehab
In addition to offering various adjusting techniques, Dr. Fisher (Doctor of Chiropractic, Palmer College of Chiropractic, USA) is one of only a few doctors in Singapore certified by The Pettibon Institute and The Clear Institute. He combines both in-house rehab therapies to help find a solution that suits your individual needs.
Book Today
We want to help you get relief, naturally. Contact us today to schedule an appointment.
CONTACT US
Disclaimer: Doctors referenced in content, images and video are chiropractors not medical doctors or dentists.

Chiropractic Care for Back Pain Somerset, Orchard, Singapore CBD | 9810 9909