Chiropractic Care for Headaches in Somerset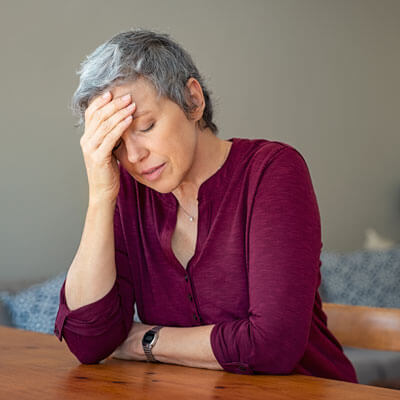 It's not uncommon to get headaches, but if you get them frequently or they're intense, it's a good idea to identify the underlying cause. At Genesis Chiropractic, we have over a decade of experience helping people get relief from their headache pain.
What Are Some Common Causes?
Headaches can be caused by various issues, such as dehydration, fatigue, or caffeine withdrawal. In these cases, drinking some water and getting more rest will usually take care of the problem.
If you frequently reach for painkillers to alleviate intense headache pain, the cause may be more serious.
Getting to the Root of the Problem
To identify the underlying issue, we will conduct a detailed testing process. We do a full posture assessment, orthopaedic evaluation and chiropractic examination. We also
assess the range of motion throughout your spine to identify any weaknesses. If needed, we will take X-rays to confirm your condition.
Long-Term Relief
Dr Fisher (Doctor of Chiropractic, Palmer College of Chiropractic, USA) has been trained and certified by both The Pettibon Institute and The Clear Institute, and incorporates a combination of both into his care regimens. When combined with our chiropractic adjustments, using Diversified, Gonstead and/or Thompson techniques, our in-house rehab strategies can improve the success rate and help you achieve long-term relief from your headaches.
Book Today
You don't have to put up with headaches. Contact us today to schedule an appointment.
CONTACT US
Disclaimer: Doctors referenced in content, images and video are chiropractors not medical doctors or dentists.

Chiropractic Care for Headaches Somerset, Orchard, Singapore CBD | 9810 9909