Genesis Chiropractic Reviews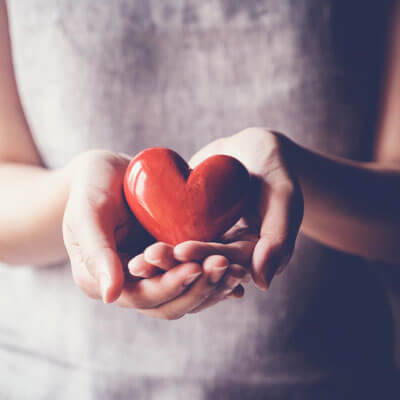 What Our Somerset Patients Say
At Genesis Chiropractic we love when patients share with us their feedback and comments after chiropractic care. Please read our patient testimonials below to see what other people have achieved through their tailored treatment plans with us.
Share your stories too! Click here to send us your feedback so that we can help to spread the word about the benefits of natural Genesis Chiropractic care.
For more information, or to schedule an appointment contact us today.


Friendly
Very friendly and informative.
– Nicholas B.
Perfect
All was perfect
– Iracema C.
Great Experience
Dr Travis that reviewed my case exceeded expectations. I actually learned more in 30 minutes than in past years from general doctors. Great first experience!
– Galina Z.
Friendliest Group of People
The friendliest group of people I've ever met! Doctor Travis was very thorough in his explanation of my X-ray results, he was also being very patient with my concerns. I felt well taken of by him and his staff will definitely recommend Genesis Chiropractic to anyone who might be interested in improving their spine health or alleviate any related pain!
– Sharon N.
Can't Thank Dr Travis Enough
I can't thank Dr Travis enough. I was holidaying in Singapore when I hurt my back and was in a heap of pain. I was able to get an appointment the following morning and walked out 100% happier than when I walked in. Thank you so much. Come and open a practise is New Zealand.
– Sarah R.
You Really Made My Day Awesome
I love to share my first experience visit this Chiropractic. Priya and Dr Fishers are really nice person. Staff Priya is absolutely tip top service, nice expression, smile that are really showing warm welcoming to every single person that visiting here. She even helped me with really basic thing with sincere heart and full with passion. She showed me the way how to come over to their clinic and always reminded me about my appointment. Keep it up! You have done a good job.
Next compliment that i would love to give too, is of course our professional Dr Fishers. He is really absolutely give tip top treatment, nice expression smile that are really showing warm welcoming to every single person that visiting here ,have a awesome skill, very professional, committed with his job, the explanation that he give is really clear and he done this job really with his sincere heart, in the mean way his not only put his job as status he as a Doctor, but top of it he actually use all the talent he have to help a lot of people as much as he can, he really has warm heart and sincere heart want to give the very best treatment to all the people that really needs it.
I love the way Dr Fishers done his job. Absolutely full recommended to all of you, don't wait anymore if u all really have opportunity to have this treatment, must on the spot and just proceed to do it. Its for our own good for our own health. I do love the environment in the clinic as well, very cozy, calm, feel very relax with the aromatherapy smell in the clinic, just feel like i am at home. I will always come back to Dr Fishers clinic, to get the treatment there, cause once u come ,there will no regret. I feel very happy and feel super good reaction from the treatment. Thank you so much Dr Fishers and Priya, I pray God will bless you both life, because you all really made my day awesome.
– Nur Hidayuh R.
Attentive and Great Listener
Dr Fisher is very attentive and respectful, he takes the time to explain and listens well. I appreciate all this as I've had spinal issues for 10years and even within the first session has given me more flexibility, increased my neck range of motion and awoke refreshed with no stiffness (which I've suffered for years without knowing it!). I'm very keen to fix my spinal issues NOW, as I want to be able to lead an active lifestyle into my 80s and 90s, and Genesis is the place to start.
– Stephanie L.
We were impressed by Dr Fisher
My dad and I were impressed by Doc Fisher's professionalism and explanations. He was very knowledgeable and we look forward to our next visit.
– Hsien A.
Definitely On The Path Now with Dr Fisher!
Got to know Genesis Chiropractic through the dinner invite on 3 June 2017. Talk was educational on wellness. Am definitely on this path now with Dr Fisher! Thank you for the great dinner and talk! Awesome! Thank you to Sara too for sloting time in for me to meet Dr Fisher on 6 June….even though I was very late for my appointment :),
– Karen G.
Love the Care and Honesty
Hi, I was experiencing neck pain and stiffness. My sleep got disturbed. At a fair I met a chiropractor and had a package of treatments. At another event I had met Sara, Travis' wife, we were talking about many things. I felt a connection and my gut feeling "told" me to get some treatments from Travis. I understood he knows many different ways and techniques to connect to your body, mind and individual needs. He told me about the possible improvements within the timeframe we had to work together. He gave me exercises to do at home and I loved my own involvement in my healing.
Thank you. Love the care, honesty and talks we had together!
– Ellen V.
Careful, Methodical and Knowledgeable!
Years of bad posture from being desk bound and many bad habits over the years, resulting in back pain and many sleepless nights has given me much improved overall well being. Care under Dr Travis is a must try before you pop a pill!
– Fung-Yee L.
He is improving my quality of life….
Dr Travis Fisher is highly recommended to help me maintain my spine and remove my regular migraine problem as well as my back pain issues. I had a terrible pain and sickness which Dr Travis has helped me to recover and free me from the pain and other symptoms caused by this spine issue.
– Ade S.
Professional and Dedicated
Dr Travis and the whole staff are very professional and dedicated to make you feel comfortable along the way
– Alia A.
Made me Feel Comfortable
Travis and staff made me feel very comfortable, it is a good environment
– Irwan H.
It Feels Really Great!
I have been adjusted by Dr Travis for so many years now. I still remember the first time I visited his clinic in Jakarta, he immediately told me that I have "military neck". Well, of course I was not in the army, but I did have very stiff neck and shoulders, mostly because I worked with a computer too much. After several adjustments with him, my the stiffness on my neck and shoulders were gone and I can fully tilt my head to the left and right without any difficulties. Dr Travis is really good and cool! I love it when he "cracks" my spine… It feels really great! Thank you, Dr Travis!
– Fabiola H.

Genesis Chiropractic Reviews | 9810 9909