Posture Correction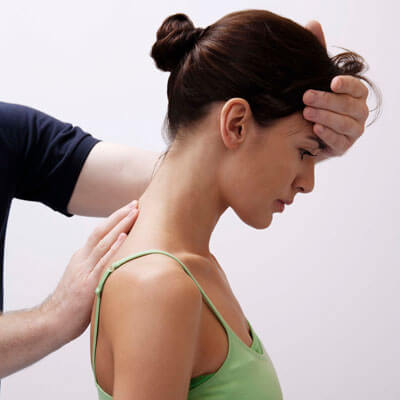 Good posture is essential for maintaining overall health, and chiropractic care may help you achieve it. The position not only looks bad, but may also have serious long-term repercussions on your body's alignment.
The Importance of Good Posture
The spine is the foundation of the body, and bad positioning may lead to potential problems, such as back pain, headaches, fatigue, joint pain, and impaired breathing. The doctors at Genesis Chiropractic are experts in helping relieve pain because of postural issues.
Our chiropractors help correct the problem and realign the spine to ensure the body is functioning optimally. You'll learn proper habits and receive care to help improve existing pain or discomfort.
What to Expect
We start with a complete assessment, including understanding your lifestyle, habits, etc., to locate any imbalances. Your care plan may include adjustments to your shoulders, neck, and back. Adjustments help increase movement in the joint, reduce tension in the surrounding muscles, ease you into good posture without pain, and help prevent future health issues.
It's important to note that poor posture cannot be "fixed" by adjustment alone. It may require changes to your lifestyle, and ongoing stretching and strengthening to maintain the correction.
Get Benefits You Can See and Feel
Besides the physical benefits, proper positioning also helps you feel more energetic and confident, and improves your overall quality of life.
Book your visit today!
CONTACT US
Disclaimer: Doctors referenced in content, images and video are chiropractors not medical doctors or dentists.

Posture Correction Somerset, Orchard, Singapore CBD | 9810 9909