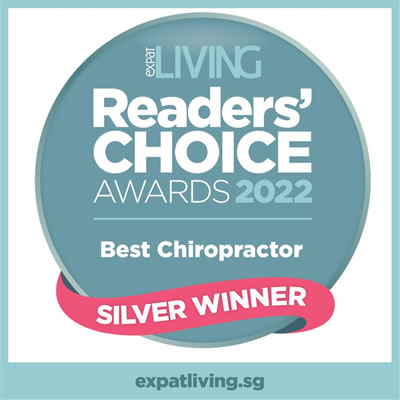 We have exciting news to share! Expat Living Readers' Choice Awards once again named Genesis Chiropractic as the recipient of a silver honour in the category of Best Chiropractor.
We're proud to have been at the top of the Readers' Choice for four years, and will continue to provide our patients with the exceptional care they deserve,"
said Dr Travis Fisher.
About the Awards
The public voted for who they considered the best businesses in Singapore. Votes were cast for an eclectic array of favourite products and services in 142 categories, including 30 Health & Wellness ones. The voting was open-based, allowing everyone to have a fair chance.
The other clinics on the list all have a minimum of four doctors, and two have multiple clinics. Dr Fisher is the only chiropractor at the practice, so he will always be the one you see at your appointments.
Help Your Loved Ones Improve Their Wellness
Natural chiropractic care may yield numerous health benefits. If your family and friends are seeking a drug-free and non-invasive way to improve their wellness in 2022, we encourage you to refer them to our practice. We reward clients who make referrals!