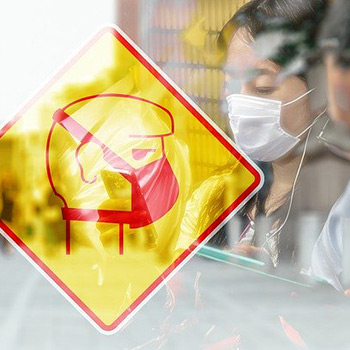 In line with the MOH precautionary measures, the clinic will be taking precautionary measures in response to the current coronavirus.
Our office is regularly cleaned and sanitised
Treatment tables are cleaned with anti-viral hospital-grade cleaners.
Hand Sanitisers are present for all to use
The health of staff and patients is closely monitored
All patients and their accompanied family and friends are asked to refrain from visiting Genesis Chiropractic if you have any of the following:
Fever and flu symptoms
Travelled to mainland China in the recent past (14 Jan 2020 or later) prior to your next appointment date
Contact with people who have travelled to mainland China in the recent past (14 Jan 2020 or later) prior to your next appointment date
*After a period of 14 days starting from first day of return, patients and their accompanied family and friends may attend their appointments, if they are healthy. Kindly keep us informed.
Our clinic seeks your understanding to this matter as we would like to be socially responsible and actively taking precautions to reduce the risk of community spread in Singapore.
To postpone your appointment, please phone: +65 98109909 or email us at admin@genesischiropractic.sg
*IF YOU ARE HEALTHY, WE ENCOURAGE YOU TO KEEP YOUR APPOINTMENTS. CHIROPRACTIC ADJUSTMENTS HAVE SHOWN TO BOOST IMMUNE RESPONSE AND WILL HELP YOUR BODY STAY AS HEALTHY AS POSSIBLE.
Thank you for your kind understanding.
Most importantly, we encourage you to not fall into a sense of powerlessness. Your body is amazing and if you look after it, you'll have the best chance of staying healthy. Stress has a negative effect on immune response, therefore getting stressed will only make you more susceptible to any illness.
Promoting optimal health is your best chance against any disease process.
So What Do I Suggest?
Absolutely nothing you haven't heard before:
Practice good hygiene. Wash your hands regularly throughout the day, and avoid touching your face or mouth with your hands. If you have the flu wear a mask. We are actively cleaning the equipment and tables between patients and have ordered anti-viral cleaner which will arrive soon.
Eat Well. Cut out the sugar and the grains. Up the seasonal fruits, veggies and naturally fed/sourced meats. Essentially- cut the crap and eat whole foods. If you get sick, make it easy for your body to digest by preparing soups and broths. Keep your micronutrients up too such as quality salts and minerals. Magnesium, zinc and vitamin C would be good supplements to consider.
Move Your Body. Moving your body regularly helps to clear toxic wastes from the interstitial fluid around your cells. Less waste = less cellular stress = less susceptibility to illness. There is a myriad of other benefits so let's keep it at that for now.
Stay Hydrated. Lots of water!!!! Not alcohol, soft drinks or even juice (unless freshly prepared from seasonal ingredients and again – not too much, it's still concentrated sugar.) If you're going for extra brownie points in health promotion, filtered (if using tap water) and even better, from natural springs resources which have lots of minerals (Which is why we use premium water in our clinic!)
Breathe and De-stress. Oxygen is life. Without it we die. Fully oxygenate with proper diaphragmatic breathing. This will also assist you to de-stress through vagus nerve stimulation. Stress depletes our immune system rapidly and massively. Do whatever it takes to calm yourself no matter what. Regular exercise will also help here (I love yoga and HIIT routines and it really helps with "stress management").
Get Adjusted. This strategy is HIGHLY under-rated. Chiropractors don't cure 'flus and viruses but we do optimise neural function. This gives your body a much better chance to detect, react and heal from any microbial attack. I've included a link to an article about the efficacy of chiropractic during the 1918 flu pandemic for you to peruse. It shows those who got adjusted had less chance of dying during the flu pandemic of 1918. You can make up your mind from there. The author, Dan Murphy DC is a well-respected researcher and he has written a very interesting synopsis of the available stats from the time. Be sure to have a read here.
Now is the time to take action and get your health right. Dump the sugar and ice cream. Get optimised!
In health,
Dr. Travis & Sara Fisher